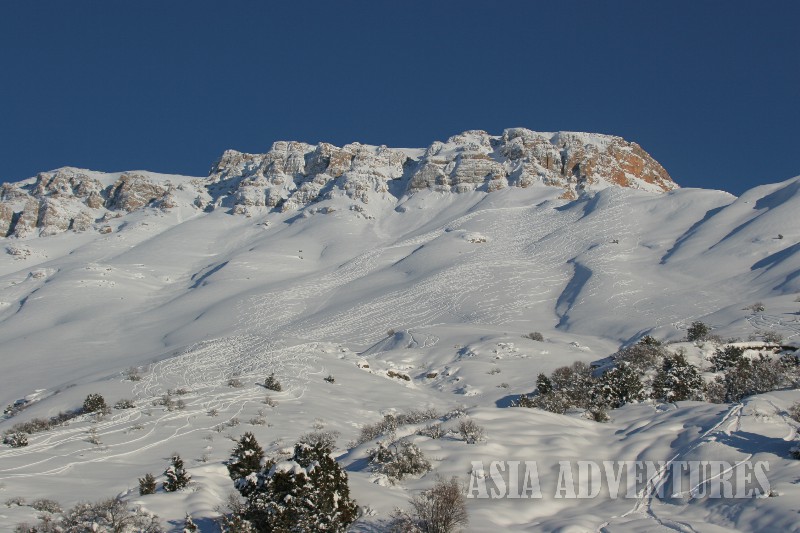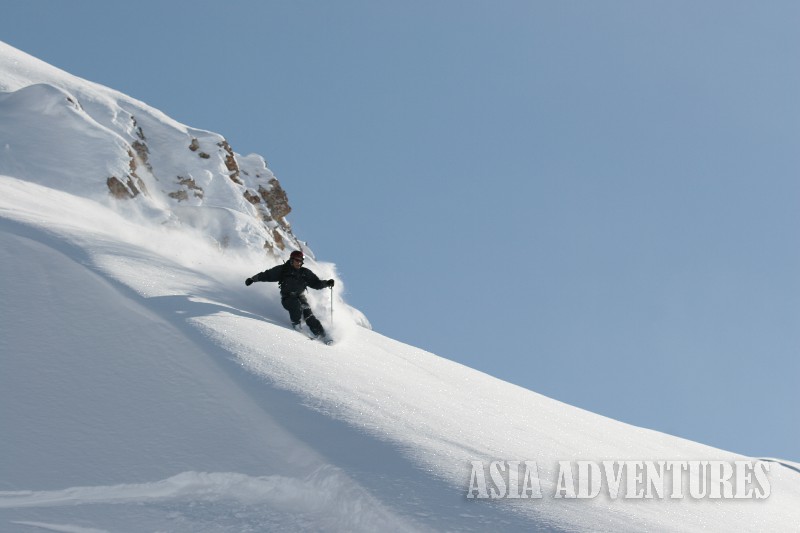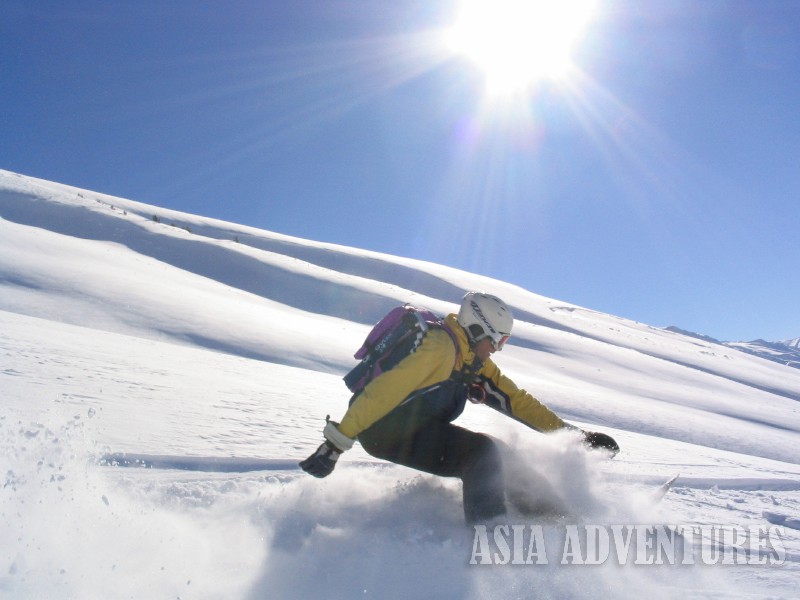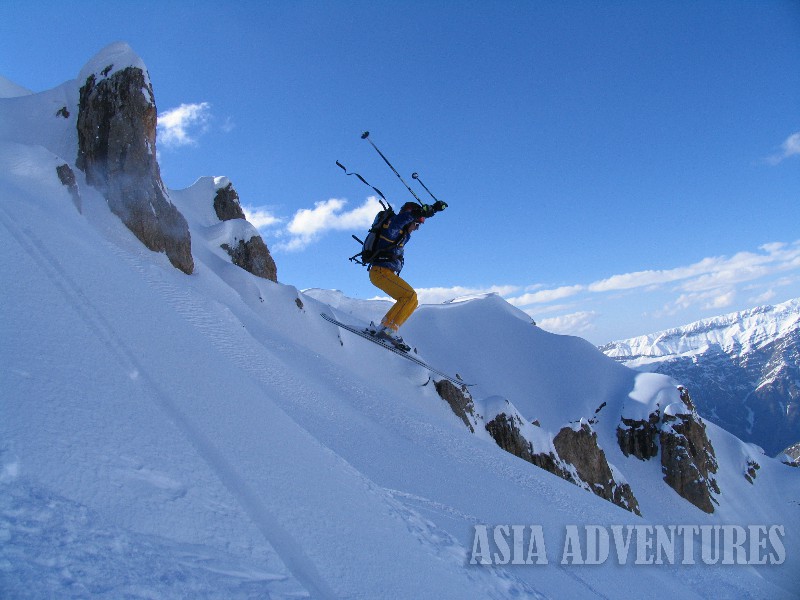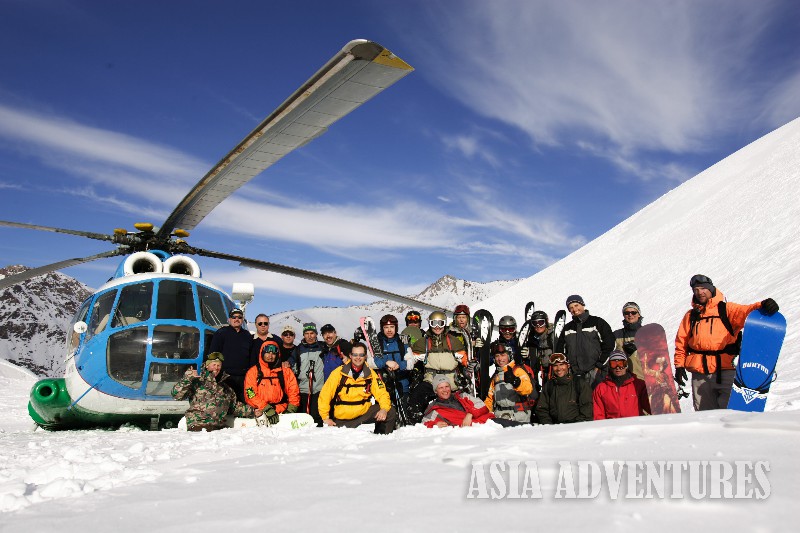 Skiing area. Skiing/snowboarding is offered in the region of Western Tien-Shan (Ugam, Pskem and Chatkal Ranges) just 100 – 150 km from Tashkent - the capital of Uzbekistan at the altitude from 2,500 m to 4,200 m above the sea level. Amplitude drop for downhill is up to 2 km and the downhills are as long as up to 10 km. Mountains of Uzbekistan and technical possibilities of helicopter allow to accomplish descends from summits, ridges, passes. Skiing/heliboarding is run along the slopes of different steep, extreme skiing/heliboarding is also possible. Skiers/heliboarders are waited for vast snow fields, wide gullies. There are also timberlands (archa-covered slopes), natural ski jumps, rocks allowing to accomplish jumps. Each heliskier and heliboarder will find for themselves the slopes according to their taste.
Snow conditions and temperature.

Snow conditions allow for skiing/heliboarding within the period from the second half of January to middle of April. Usually, slopes accumulate up to 1,5m - 2 m of snow at the beginning of ski season. Snow is fresh, soft and powder-like everywhere. Middle of March and April are characterized by spring-like snow, but still on some slopes soft and powder snow even at that time can be enjoyed. Air temperatures vary depending on ski zones and seasons: from - 10oC to -3oC.
Visitors 26396
Last update 2016-12-19